Foam Pro 2.0 Foaming Pump Sprayer - Pressure Foam Sprayer for Car Cleaning Car Wash Car Detailing
Rs. 1,999.00
Rs. 1,415.00
(inclusive of all taxes)
FREE Delivery.
customers are viewing this product
Are you tired of all the time and effort that it takes to clean/ detail your cars and bikes by having to constantly spray or dispense auto care liquids/ chemicals using a spray trigger pump? Or are you one of those vehicle owners who simply do not have the space for a pressure washer machine? Well, then you've arrived at the right place.
WaveX is proud to present its manual foam sprayer. With a strong and sturdy translucent container that consists of visible measurement markings and adjustable spray nozzles, our foam sprayer 2.0 is an auto care product that is in its own class and a step above the previous WaveX Foam Pro Manual Foaming Pump Sprayer.
Crafted with the utmost detail to perfection and keeping in mind several areas of improvement, the WaveX Foam Pro 2.0 manual foam sprayer has been developed to withstand and dispense many types of auto care products.
An additional feature of this product is its wide neck that makes it absolutely easy to pour auto care chemicals into its translucent containers that eliminating the possibility of accidentally wasting your favorite auto care chemicals. All it takes are a few 'effortless pumps' from its top round nozzle to generate a mind-blowing air pressure that generates an even and consistent foam or mist. Its fully adjustable nozzle enables you to convert liquid base auto care chemicals into a fine and precise mist that you could evenly and consistently spray onto your cars or bikes while ensuring minimal product use.
Customer Reviews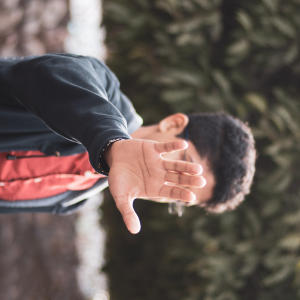 KV
08/30/2022
Karthik V.

India
Does the job very well.
I'm always a fan of wavex products. No doubt this is a great foam pump sprayer. I did get a good deal on the site. Works very well with 3 nozzles also. I would have loved a pressure release valve. There is some pressure left after the job is done and while unscrewing the cap. Overall great