Essential Car Care Kit -12 Piece - Combo of all best selling products from Wavex, Car Cleaning Kit Combo
Rs. 2,267.00
Rs. 1,373.00
(inclusive of all taxes)
FREE Delivery.
customers are viewing this product
If you could have one car cleaning kit in your car detailing and maintenance arsenal which could take care of all your vehicle maintenance needs right from cleaning the car's exteriors, maintaining the vehicle's interior plastic, leather vinyl, rubber & dashboards, correcting minor paint imperfections, protecting the exteriors of the car to polishing and enhancing the look and life of car tyres this would be the right car cleaning kit for you. 
The WaveX Essential Car Care Kit -12 Piece - Combo car cleaner kit is, without a doubt, the best overall car maintenance and car cleaner kit in the auto care industry. This brilliant car cleaning kit combo consists of some of the best auto care products in the market such as the WaveX Wonder Wash Car Shampoo, WaveX Carnauba Wax, WaveX Scratch Cleaner, WaveX Tyre Guard, Wavex Serene Paradise, Wavex Windshield Washer Fluid Concentrate, WaveX Microfiber Cloth and the WaveX Foam Applicator Pad
Each one of the products that are included in this car cleaning kit has a specific and specialized purpose that collectively ensures that your car or bike remains in a top-notch condition through the course of its life. 
For effectively cleaning your beloved car, you'd first use the WaveX Wonder Wash Car Shampoo from this car cleaning kit which happens to be a honey-thick, lubricant and surfactant-rich car washing shampoo that leaves your car's surface with a smooth, slick and shiny surface plus a wonderfully soothing peach fragrance. 
When it comes to maintaining, protecting and preserving delicate vehicle interiors such as plastic, leather, vinyl, rubber and dashboards, your best mate for the job would be none other than the extremely popular WaveX Dashboard and Leather Conditioner + Protectant available in this car cleaner kit which happens to have a non-greasy, no dust attraction property and a posh peach fragrance. The WaveX Dashboard and Leather Conditioner will protect the aforementioned interior components of your car against cracking, discolouration and other UV-related damage. 
When you've thoroughly cleaned your car and have protected its delicate interiors, your next step should be correcting and protecting its painted surfaces which is why this car cleaning kit combo consists of the WaveX Scratch Cleaner and the WaveX Carnauba Wax. The WaveX Scratch Cleaner will remove minor paint imperfections, swirls and scratches whilst providing your car's glossy painted surfaces with a wonderful shine. Using the WaveX Carnauba Wax will help give your car's painted surfaces, headlights and chrome components a high gloss mirror finish followed by UV protection, hydrophobicity and more. 
The reason we at WaveX Auto Care call this car cleaner kit the complete 'car maintenance kit' is because it takes care of everything from paint, interiors to tyres and for your car's tyres, we've included the mother of all automotive tyre polishes- The WaveX Tyre Guard Tyre Polish. The WaveX Tyre Guard Tyre Polish adds a rich and lustrous black shine to the car's tyres while simultaneously lubricating them. Both of these properties eventually help protect the car's tyres against water, adverse weather and cracking. 
You'd also require an applicator pad and a premium microfiber cloth for applying most of these products and guess what- with this kit, you get them both!
You can watch most of these products in action by clicking on the video links below: 
Customer Reviews
07/18/2021
Kuldeep j.

India
05/31/2021
Darshan R.

India
Esential car care kit review.
All the given items in the kit are very godd and very responsive and a positive review from our customers comparing with the previous products we were using, the scratch remove dissapointed me little comparitively with other products in the kit as it took me a lot more effort to clear a small scratch with reference of the video. Thank you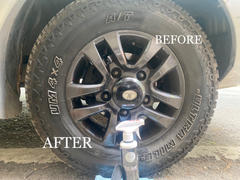 Thanks for your positive review and a 5-star rating.
02/05/2021
Mahesh V.

India
Nice product
Superb
Thanks for your positive review and 5-star rating!
09/14/2020
pankaj d.

India
BEST CAR CARE PRODUCTS
I HAD USED THREE PRODUCTS FROM THE COMBO ARE 1 WAX -VERY EASY AND SIMPLE TO APPLY AND THE RESULTING GLOW IS WONDERFULL IT WILL MAKE YOURS CAR A BRAND NEW 2 SHAMPU IS ALSO VERY GOOD WITH BEST CLEANING POWER ALSO THE FRAGRANCE IS VERY GOOD WITH GOOD FOAMING 3 MICROFIBRE TOWELS ARE ALSO GOOD DOESNT ATRRRCT SCRATCHES IF WE USED PROPERLY RECOMMEDED FOR USE ON PRIME BASIS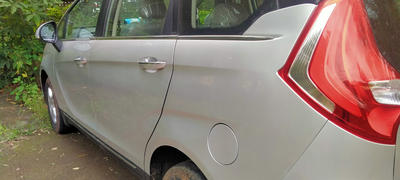 08/27/2020
SHIRISH D.

India
best products
best and affordable..